Two face-to-face pilot training workshops were held over September and October at the University of Melbourne and the Australian National University (ANU). An online workshop was also held between the two in-person workshops. All three included HDR (Higher Degree by Research) students, support staff (library and legal/contracts), and academic researchers. The objective of these workshops was to evaluate recent improvements to the Five Safes online training and test for gaps using external stakeholders in the Social Science discipline. Following an introduction to the Five Safes (plus two), participants were asked to provide feedback on the LMS (learning management system) design and the content.
To keep the time commitment down, we decided to only test three of the Safes.
Participants provided their opinion on which of two content formats was better suited to their learning journey. We evaluated the feedback with the ANU Education Design Team to inform the final training module design.
Participants wrote feedback on post-it notes for an affinity diagram which was divided into areas such as LMS, content, relevance to their area, and additional resources required (such as videos and case studies which were embedded throughout the content). Feedback from online participants was collated in a digital brainstorming board. All participants completed the Safe modules individually online, so this ensured there was an interactive component within the workshops. The feedback activity also allowed the participants to read and hear about other perspectives that they might not have thought of.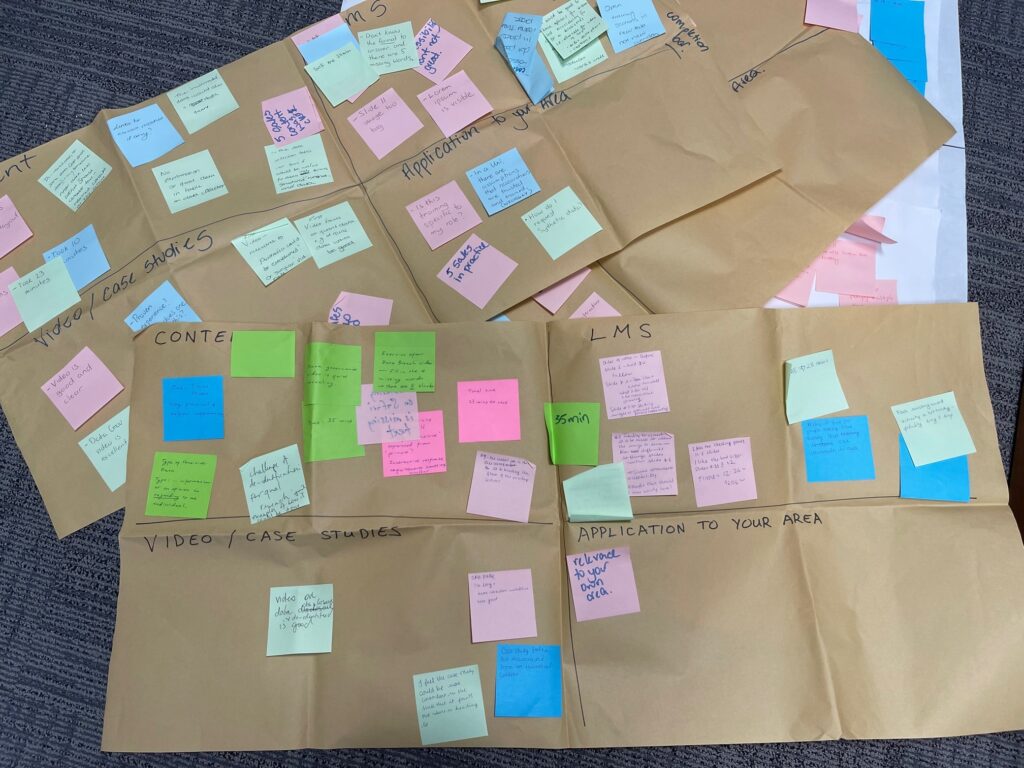 After each workshop, an email was sent asking participants to fill out a brief survey to identify areas of improvement in delivery of content and structure to inform similar workshops in the future.
All written feedback on post-it-notes was entered into an Excel spread sheet to identify preliminary findings and group same or similar feedback. We are investigating how the feedback data will be analysed and shared.
Image credits: Yolante Jones