In work package three the CADRE team conducted a high-level evaluation – system options for the CADRE Platform – for access request management. The team concluded that the Resource Entitlement Management System (REMS) which is a tool for managing access rights to resources such as research datasets and virtual environments, was the best option. Below is a synopsis of how we came to this conclusion.
The other systems reviewed were a request access management app (as a prototype) which was previously developed by the Australian Data Archive (ADA) to support data access request management. ImPACT is enabled by substantial investments in federated identity management for web-based services, including single sign-on and standardised identity attributes for research institutions (e.g., InCommon). It is a case study in leveraging distributed identity management for advanced authorisation and the design informed by the Five Safes framework. In addition, IXUP is a pioneering technology company that has developed world class software facilitating the secure sharing and analysis of sensitive information using advanced encryption technology (leveraging MS Azure services). Lastly, Data Use Oversight System (DUOS) is a semi-automated data access management service which governs compliant secondary use of human genomics data, developed by the Broad Institute.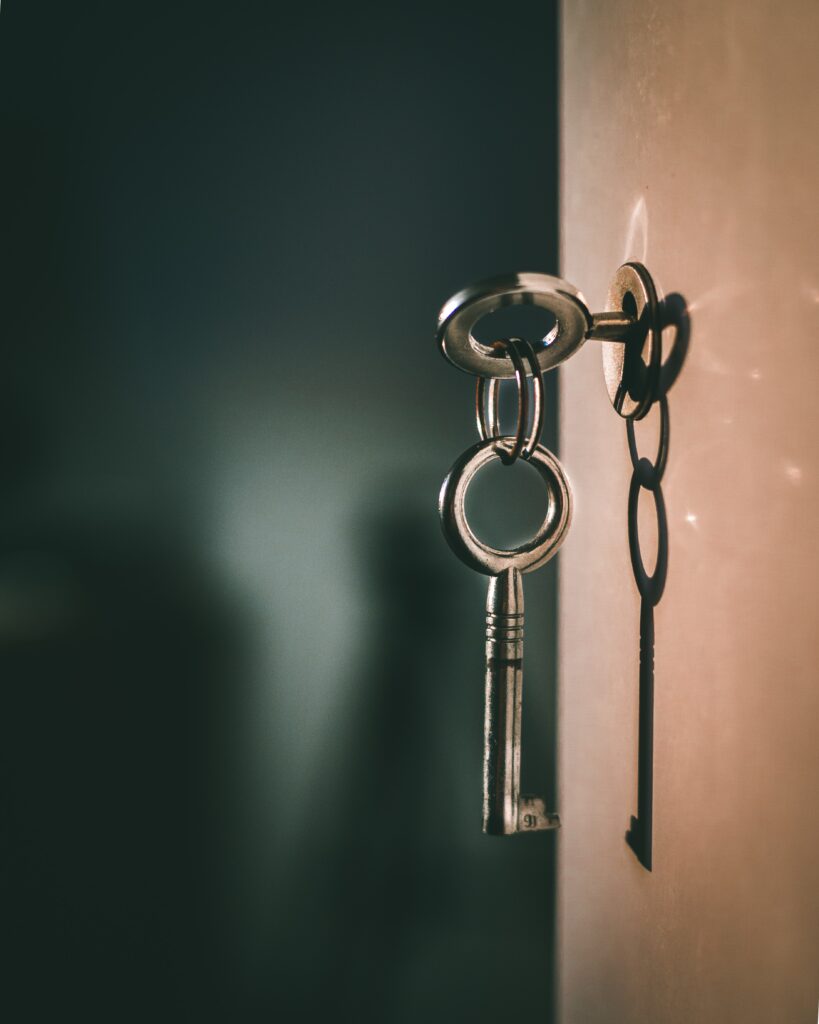 The Team conducted technical evaluation on which system would best meet business and/or project objectives, outcomes such as the ADA requirements for CADRE, including the Five Safes framework alignment and CIlogon integration. Then an operational assessment of impact was undertaken and included reviewing the requisite skills, training needs based on the system selected, licensing functions, considering business as usual impact for ADA, and community support to facilitate knowledge, experience and information sharing. We then assessed the development work needed considering it was a project with a specific timeline, risks associated and level of effort needed. The team also took into account that because ADA is evolving as a national data service, the chosen system must be able to meet additional capabilities within five years in the future state.
Image credits: Close-Up Shot of a Typewriter Markus Winkler Pexels licence & Keys Amol Tyagi Unsplash licence